The Lantern Festival at Parc Foucaud in Gaillac.
Journey to the confines of traditional China. From December 1st 2019 to January 31st 2020.
For the third time in Europe, the Lantern Festival, originally from Zigong in China, is putting its suitcases in Gaillac in the Tarn to illuminate the end of year festivities. Pictures of life scenes, silk lanterns, Chinese fairy tales and legends, pagodas and temples, fantastic animals and pandas invite you to travel and discover the traditions of the Middle Kingdom.
Journey to the heart of know-how and traditions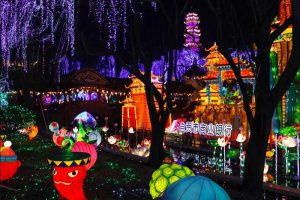 From December 1st 2019 to January 31st 2020, come and stay in our charming guest rooms to discover this unique and exceptional festival.
Program available here
Breathtaking beauty show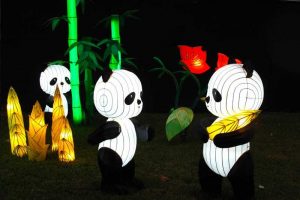 Each evening landscapes, characters, scenes, some of which are up to 10 meters high, entirely made of silk come alive in the light of the night.

Paid entry.
Prices: from 13 to 20 euros for adults, 13 to 15 euros children from 10 years.
Festival open every evening from 18h to 23h.
From December 1, 2019 to January 31, 2020.
Three shows per evening.